Premier Merchant Consulting Services (PMCS) was created to respond to the needs of small to medium-sized businesses like yours. Recognizing that your business has unique characteristics and nuances, we provide customized merchant solutions rather than standard cookie-cutter programs. With extensive knowledge of merchant products and services, our experts develop individualized plans and provide ongoing personalized assistance. Regardless of your business size and revenue, we treat you with respect and professionalism...and give you access to top level merchant products that can help maximize your profitability.
And with recent law changes, and the proprietary software now available to you through PMCS, your business can accept credit cards for FREE by utilizing our "Cash Discount Program."
FREE CREDIT CARD PROCESSING
Cash Advances and Alternative Funding
POS Devices and iPad/Android-based tablets and software
E-Commerce / Gateway and Fraud Protection Solutions
PCI Security, Encryption, and EMV / NFC Devices
PMCS beats the banks and Square in pricing by allowing you to accept credit cards for FREE!
PMCS ensures you get fast, secure funding directly into your business bank account and even offers same-day funding.
PMCS ​​​offers an extensive suite of services & products that are customized to fit your business needs.
PMCS helps you choose POS hardware and software best suited for retail, fine dining, quick service, salons, liquor stores and more.
PMCS can get high risk merchants, as well as CBD oil products, accepted at wholesale and retail levels.
PMCS provides installations and training for you and your staff, at your business, as well as help setting up the e-commerce gateway and mobile payments solutions.
PMCS provides branded apps and websites with intelligent analytics and marketing tools, including loyalty and gift card programs, to help you grow and reach your business goals.

PMCS offers resources for alternative funding through cash advances and card associations, such as American Express, when capital is needed and banks cannot help you.
---
MEET MELINDA REYES, PMCS FOUNDER & PRESIDENT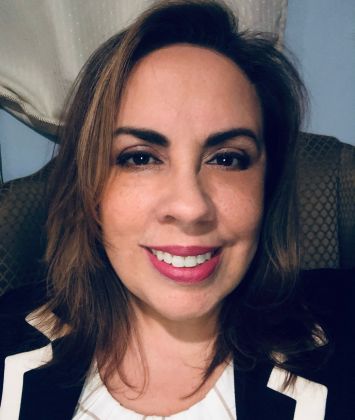 Melinda Reyes is a dynamic, effective business development executive with over 20 years experience in marketing and financial services. As a seasoned professional she is able to present solutions that assist business owners achieve their specific goals.
"I love seeing people succeed in their business ventures! It's one of the reasons I started PMCS - I wanted to make it easy for entrepreneurs to find the best payment solutions. Working for financial companies like TSYS Merchant Solutions, Bluepay Processing, Universal Payment Solutions and First Data Corporation gave me the opportunity to work closely with both new and established business owners and see first-hand what they needed. I learned that no two businesses are alike, so I take the time to determine what software and hardware is the best for each. My partnerships allow me to negotiate the best processing fees. My understanding of the marketplace ensures that I can customize solutions that work for your specific business needs. When I take on a client I become more than a consultant...I become a partner with a passion for their success." Melinda Reyes